Athlete's Database Reseller and Affiliate Program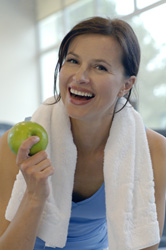 Thank you for your interest in reselling Athlete's Database! We pay 30 percent for each license you resell. Do you have a blog or website? Are you active in Twitter, Facebook or social media? You can participate by simply adding a buy button or sharing a link.
Then all you do is refer sales. We handle the rest including delivery (emailing the customer a download link with instructions), technical support, billing, product development and providing upgrades. To assist you, we offer free product descriptions, box shots, photos and video. If you know how to edit your own website, it only takes a few seconds. Otherwise, we can help you at no charge.
Most software affiliate programs and general reseller programs through Apple and Amazon, pay 1-2 percent. You often have to sell thousands of products to make any money. But since Athlete's Database is an original product that we developed and we pay no licensing fees to other companies, our costs our lower and we can pay you more.
[highlight]What is an affiliate program?[/highlight]
It's a program where you resell another company's products or services for a commission. This is known as revenue sharing. Resellers, called "affiliates", are paid a percentage of each sale (excluding tax, shipping and other third party costs that the customer pays), for sales made through their own website, blog, social media or marketing.
[highlight]Your estimated earnings[/highlight]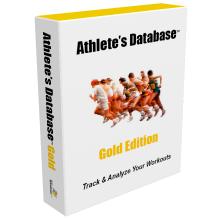 Athlete's Database Windows & Mac, Home Desktop Software.
Athlete's Database (1 License): $59.95 x 30% = $17.98
Athlete's Database (100 Licenses): ($59.95 x 100) x 30% = $1,798.50
Athlete's Database (500 Licenses): ($59.95 x 500) x 30% = $8,992.50
Athlete's Database (1,000 Licenses): ($59.95 x 1000) x 30% = $17,985.00
Athlete's Database (2,000 Licenses): ($59.95 x 2000) x 30% = $35,970.00
Note: We also sell versions for business that start at $348.00.
[highlight]How does it work?[/highlight]
After you sign up, you will receive links (URLs) for each product or service you want to resell. Each link contains a unique ID for your company. Simply add them to your website or blog then start selling. You can also use them in emails too. To receive credit for a sale, buyers must use your link to make a purchase.
[highlight]Sign up with MyCommerce, A Digital River Company[/highlight]
To manage this program, we've partnered with MyCommerce, A Digital River Company. It's free to join and there are no fees. They have been in business since 1994. NOTE: After signing up, search for "Athlete's Database" to find our products. All requests are subject to approval.

[button url="https://www.mycommerce.com/affiliate-network?softwareAffiliateProgram=Sign+Up+Now" text="Join Affiliate Program" size="" type="default" icon="" external="0″]